TEAMOTY
Construction projects' supply chain management software.
We create software solutions to optimize the management of construction projects' supply chain.
The world of construction is changing and facing new complex challenges of all types: environmental, economic, urban, human… When it comes to construction projects, the main challenge is to fulfill commitments (deadlines, costs and quality, safety etc.).
We bring our technological expertise and our knowledge on construction to meet these commitments.
We create tools to optimize your construction projects' supply chain. Our software meets the needs of construction stakeholders and improves their daily lives. Our solutions are influenced by the Lean construction methodology and allow to optimize the management and monitoring of construction sites.
Teamoty allows all the construction project's players to improve their collaboration and the way they coordinate the resources and the players on site to gain performance and productivity.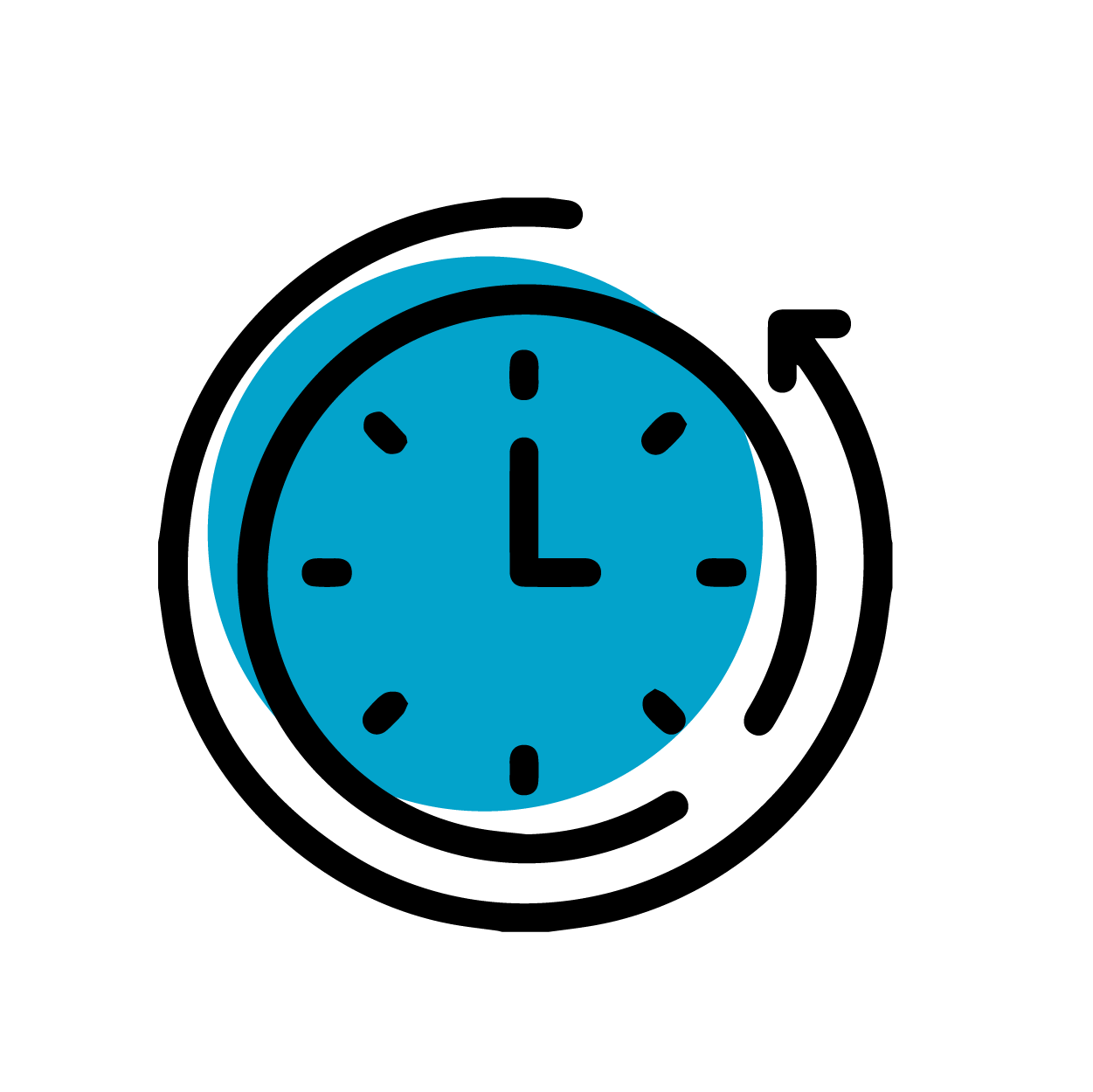 Optimizing construction time
Our software solution allows to optimize the management of construction schedules and to manage site monitoring more easily.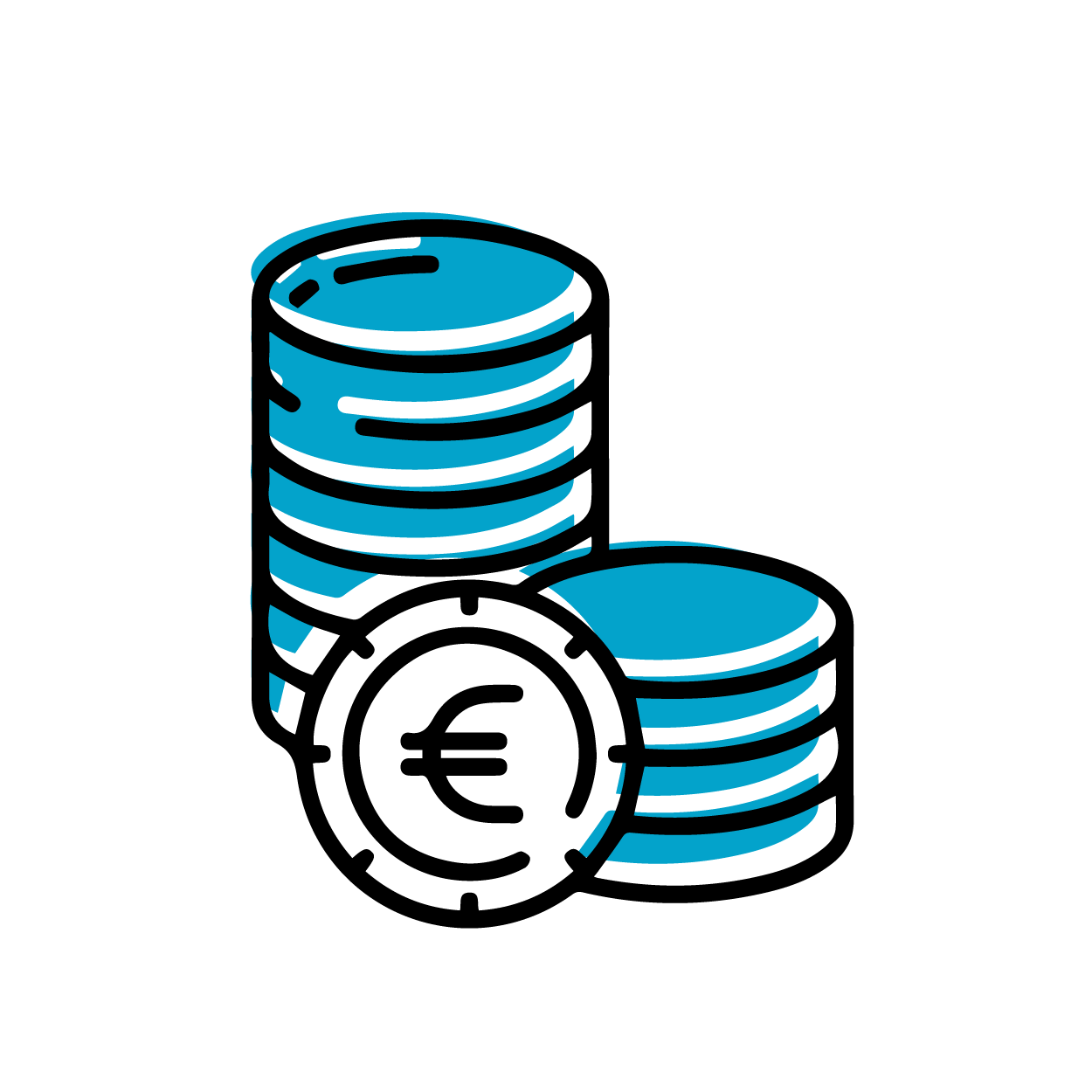 Optimizing construction costs
Monitoring a construction project from the schedule allows to reduce the additional costs linked to unforeseen events, delays etc.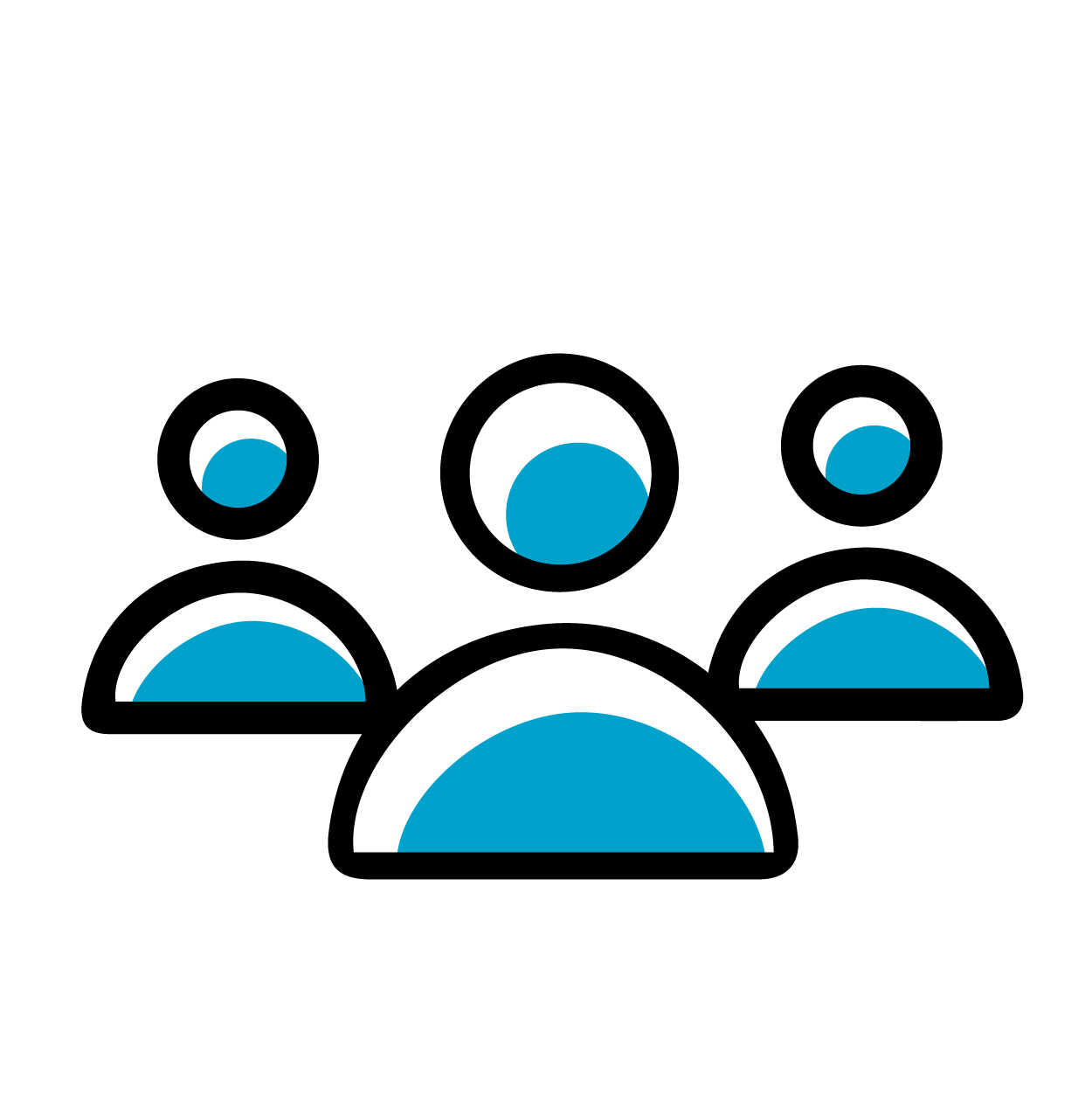 Coordinating project players
In a multistakeholder world, collaboration is one of the keys to a successful construction project.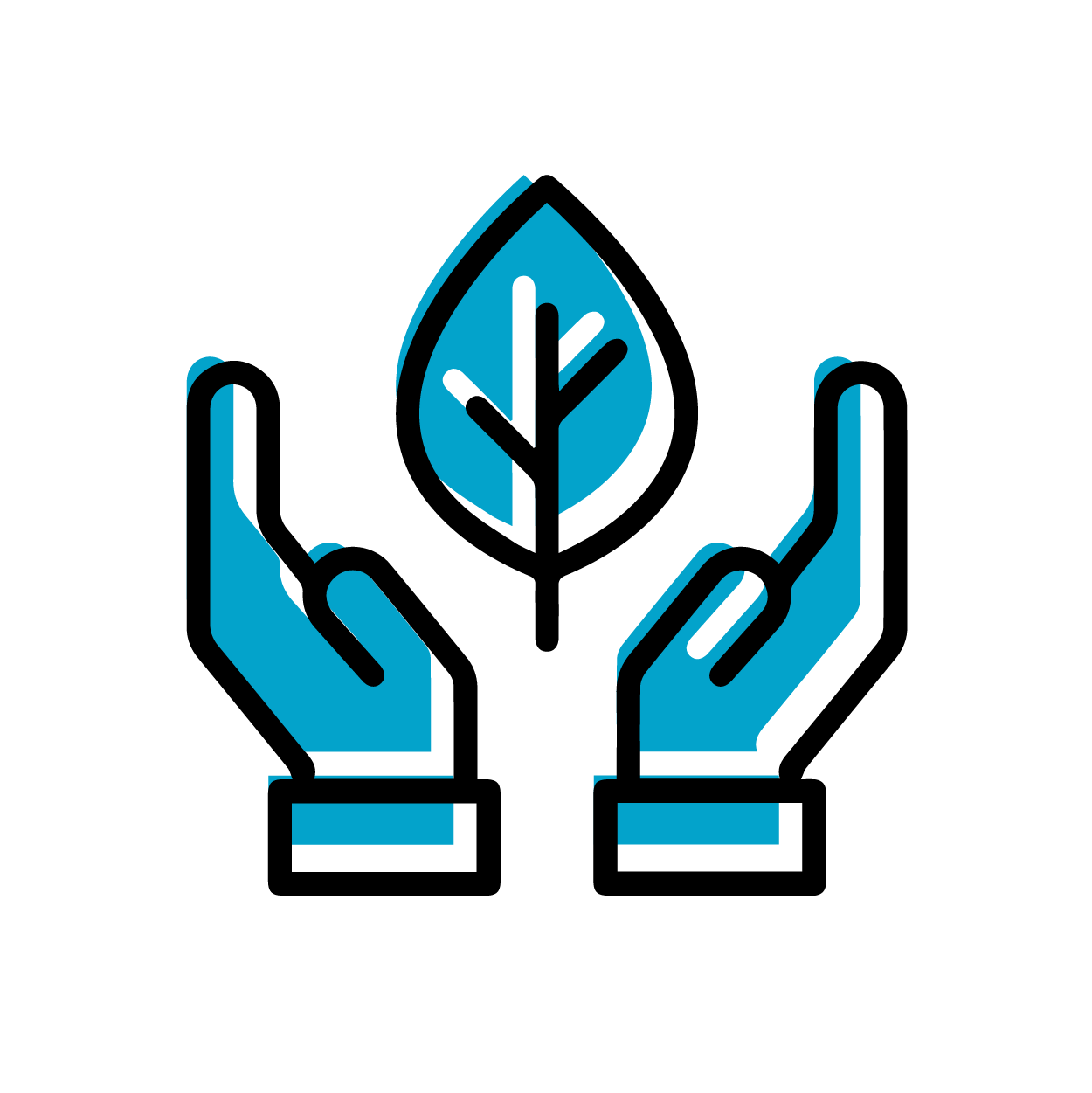 Reducing the projects' environmental impact
The more performant the construction sites are, the less resources we consume, which allows to minimize the environmental impact of construction projects.
Our construction management software
Our software solutions can evolve to meet the current and future needs of the players involved in construction projects.
They serve the modernization and the optimization of the supply chain management.
Teamoty Scheduling, a scheduling management and site monitoring software
Teamoty Scheduling plays a part in the supply chain management to meet economic challenges. Our solution makes it possible to optimize scheduling and site monitoring. Teamoty Scheduling brings collaboration and performance from the designing phase to the site monitoring phase. Teamoty Scheduling is based on the Lean Construction methodology (time location scheduling, Takt Time) and simplifies management for all project stakeholders. Teamoty Scheduling is kind of visionary, because you can know at any time when the projects might end.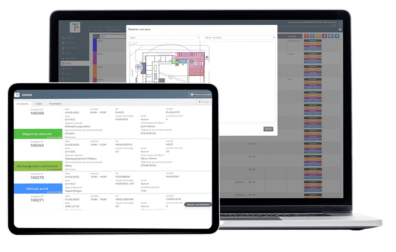 Teamoty Logistics, a site logistics management software
Our solution improves coordination, supplies and shipments' management as well as their tracking. Teamoty Logistics allows an optimal collaboration between the project stakeholders and makes logistics flows more efficient. Monitoring delivery schedules allows to anticipate whatever problem that could cause the projects to be delayed.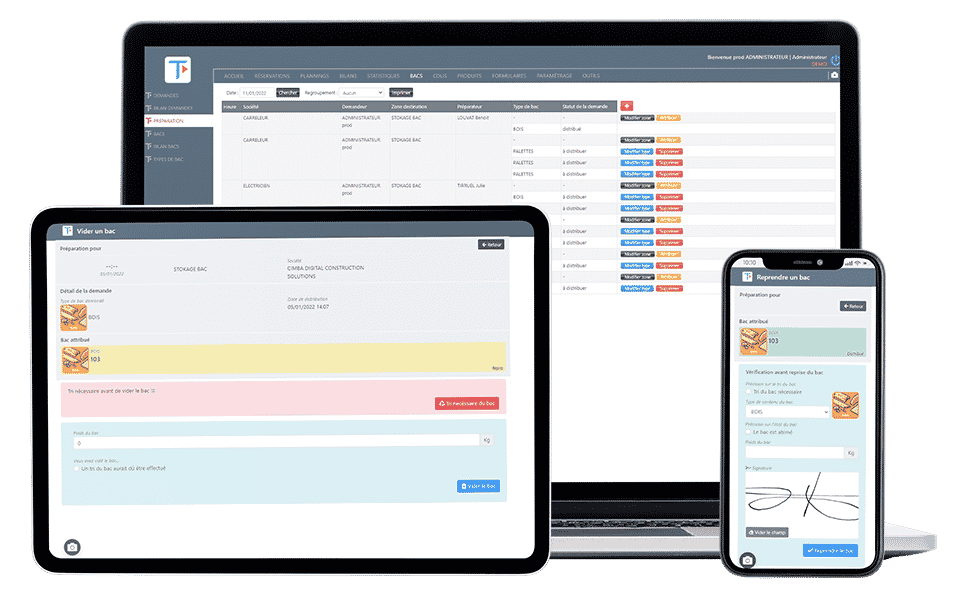 Teamoty Recycle, a construction sites' waste sorting management software
Teamoty Recycle allows to manage and track waste sorting of all the players (companies) of a construction project. This tool brings together the stakeholders of the construction site to improve sorting and recycling the waste produced on site.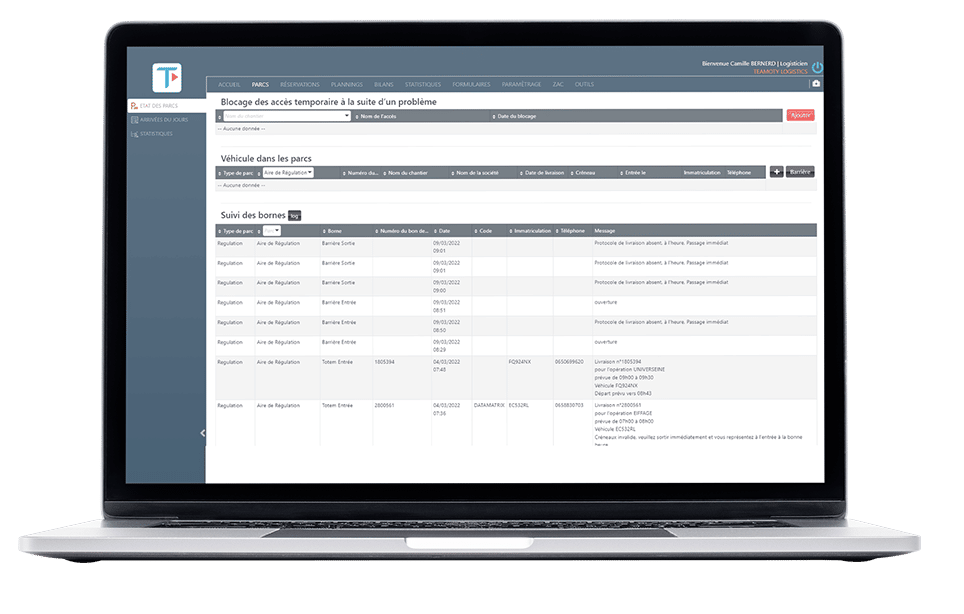 Teamoty Regul, a construction site's traffic regulation software
The construction sector needs to regulate the traffic it creates (traffic saturation and disruption, etc.). Digitizing to regulate site traffic means limiting the urban and environmental impact of construction projects.
Discover the testimonials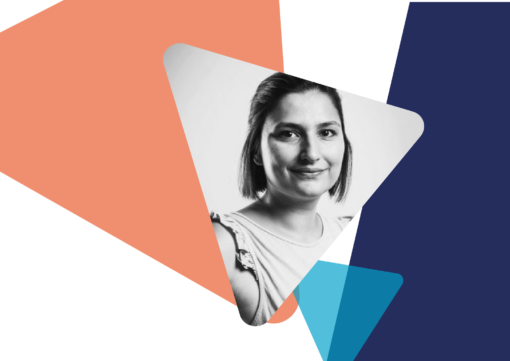 Teamoty has evolved to support us in our maturation on the geo-temporal scheduling matter. Today, it is an essential partner with whom we share a vision to build differently and meet the challenges of tomorrow.
Fanny Brunet,
Smart Fabrik, Bouygues Bâtiment France Europe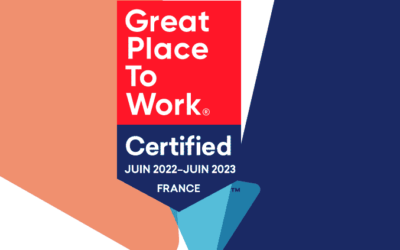 TEAMOTY JOINS THE COMMUNITY OF COMPANIES CERTIFIED GREAT PLACE TO WORK® 2022. By joining this community, Teamoty wishes to show its involvement in improving the well-being of its employees and to highlight its corporate culture.
read more
Do you want to optimise the supply chain for your construction projects?