Scheduling, construction management and coordination and Construction Planner
Increase productivity and improve the performance of your sites
The 'Scheduling, construction management and coordination' role(SCMC) is a strategic mission which requires the coordination of all players to meet the deadlines of the construction projects. In order to carry out their work in the best possible conditions, SCMCs need to have adapted and efficient tools so that they can plan better, coordinate better and get all the players of the site involved to get better results. On the other hand, thanks to digital solutions, SCMCs save time on a daily basis while producing more value for project owners.
Create and optimize your site schedules
Create and optimize your site schedules Plan as accurately as possible by modeling all types of projects. Visualize the schedule in any form to make it easier to understand for everyone (project managers, companies, etc.) and quickly create several schedule variants and scenarios (resourced schedule or not: workforce, constraints, etc.).
Visualizing and planning in geo-temporal mode bring a level of precision that is essential to the performance of your projects. Integrate all work tasks, studies (decision-making) and logistics on the same schedule without losing readability.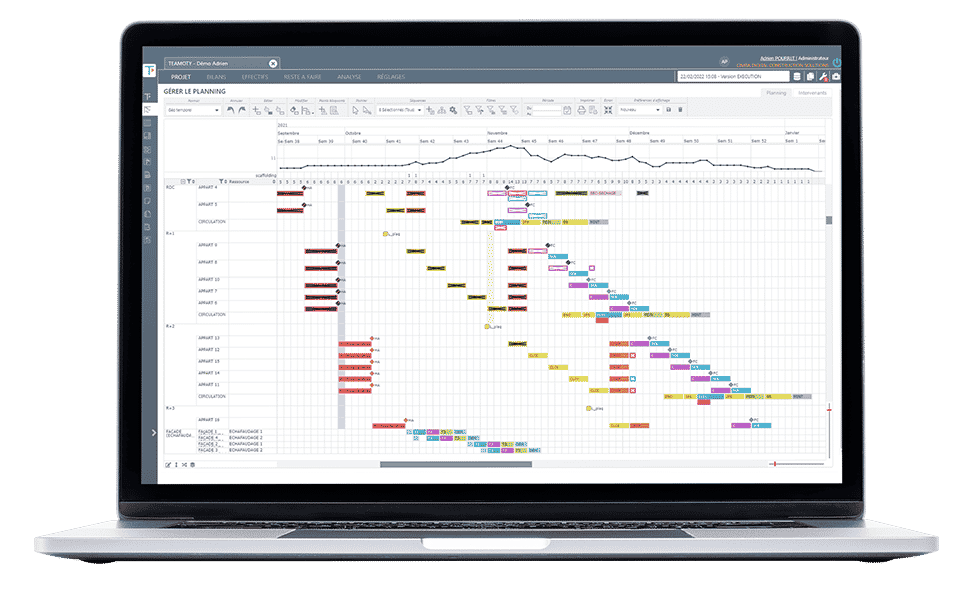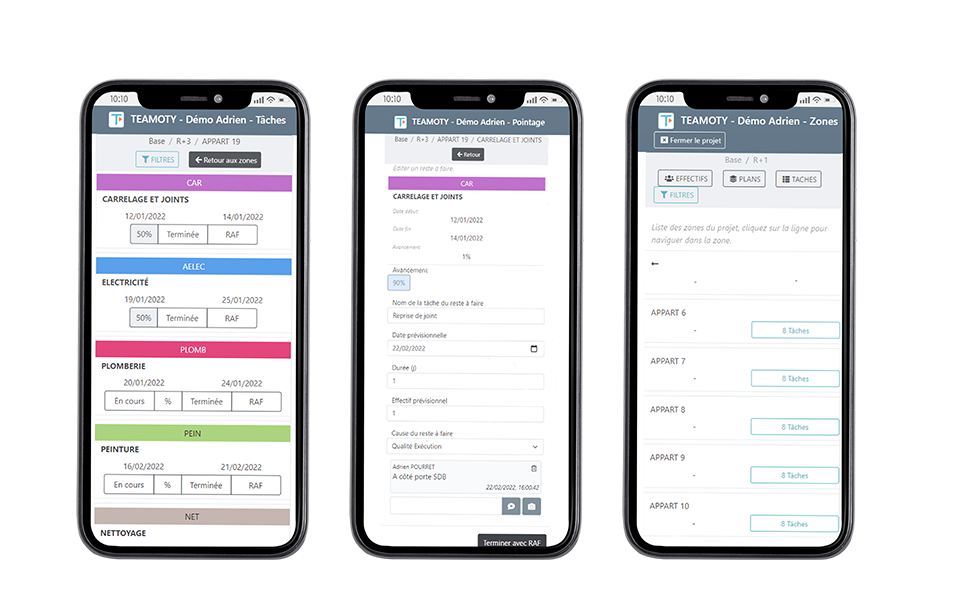 Manage your construction projects
Make site management easier and save time thanks to the on-site check feature.
Communicatethe latest schedules easily and manage the meetings with your stakeholders while monitoring the blocking points of the project in real time.
 Communicate and connect all project stakeholders
Give companies access to their intervention schedule in real time. They then become able to check or suggest what should be checked, or identify blocking points.
Managing the project in real time means saving time by identifying the issues and finding solutions quickly in order not to waste companies' time.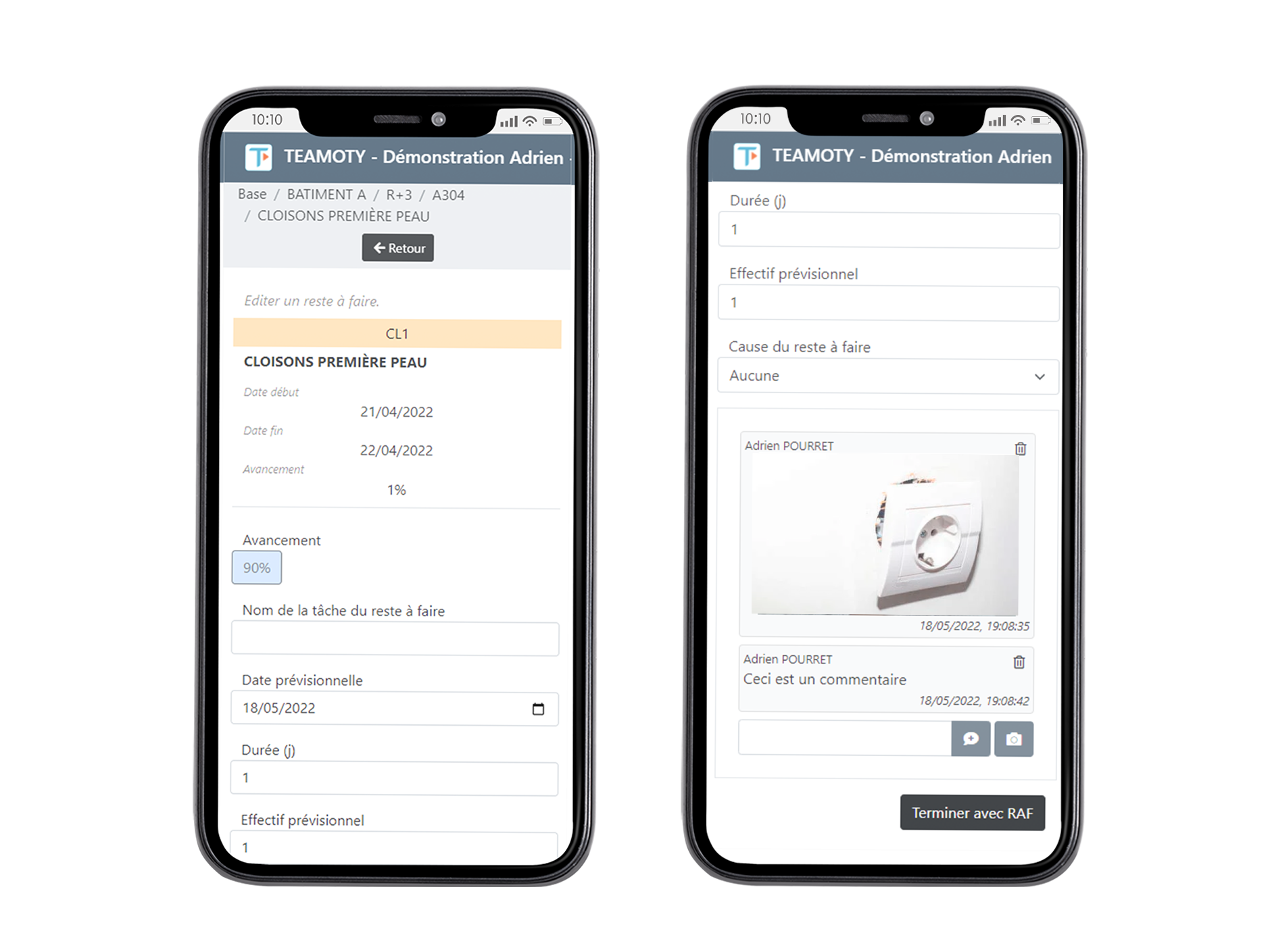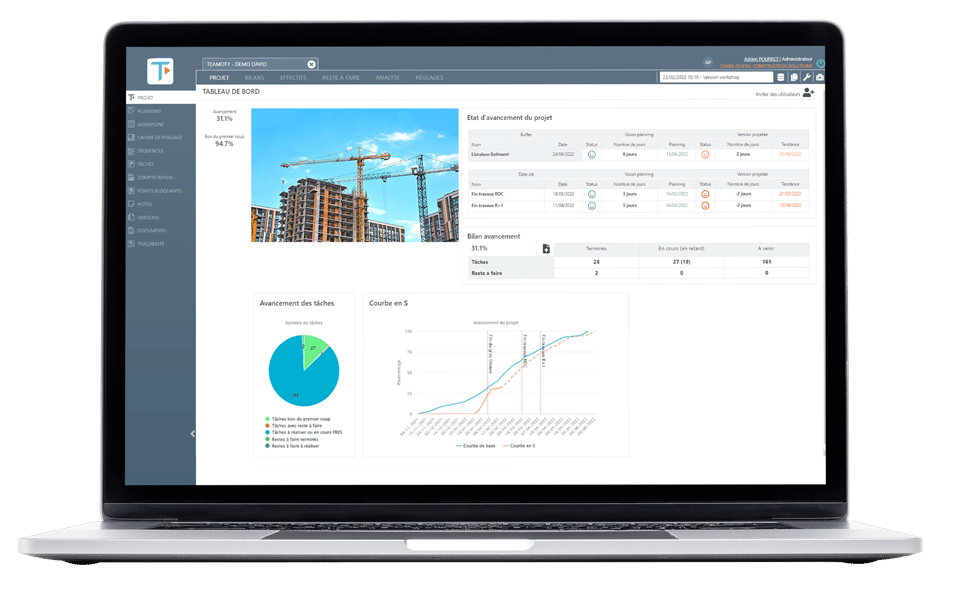  Secure your construction deadlines
Use real-time indicators and milestone tracking to make decisions that take potential abuses into consideration and better manage the project.
Integrate quality into task checking and avoid abuses when the site comes to an end.
Create automatic reports to give the right information to each company and better communicate with your project owner.
Improve the standard of your service by managing site logistics and waste sorting
Develop and increase your expertise by offering the management of site logisticsand waste sorting, solutions that are sure to meet the concerns of your clients in terms of urban and environmental impact.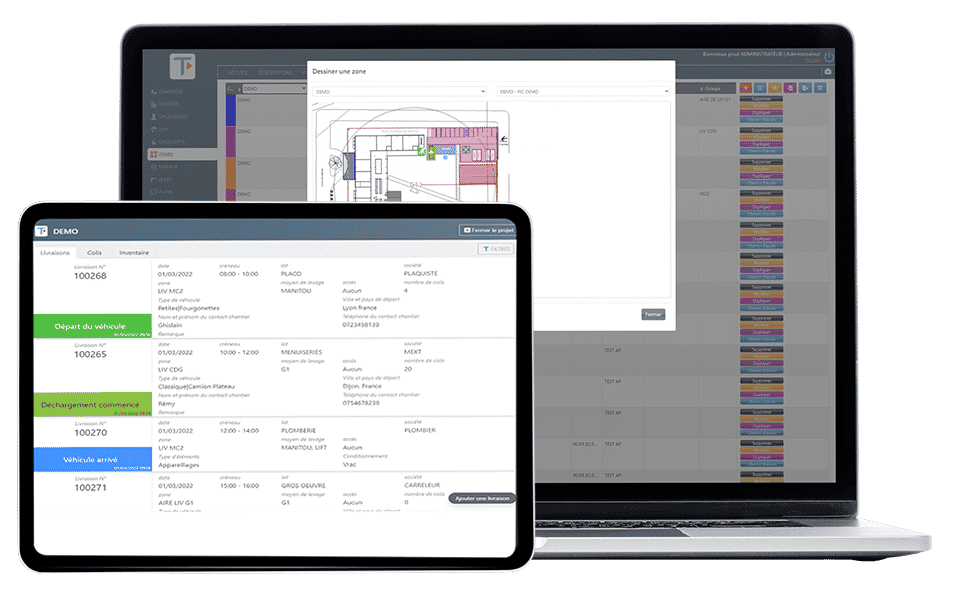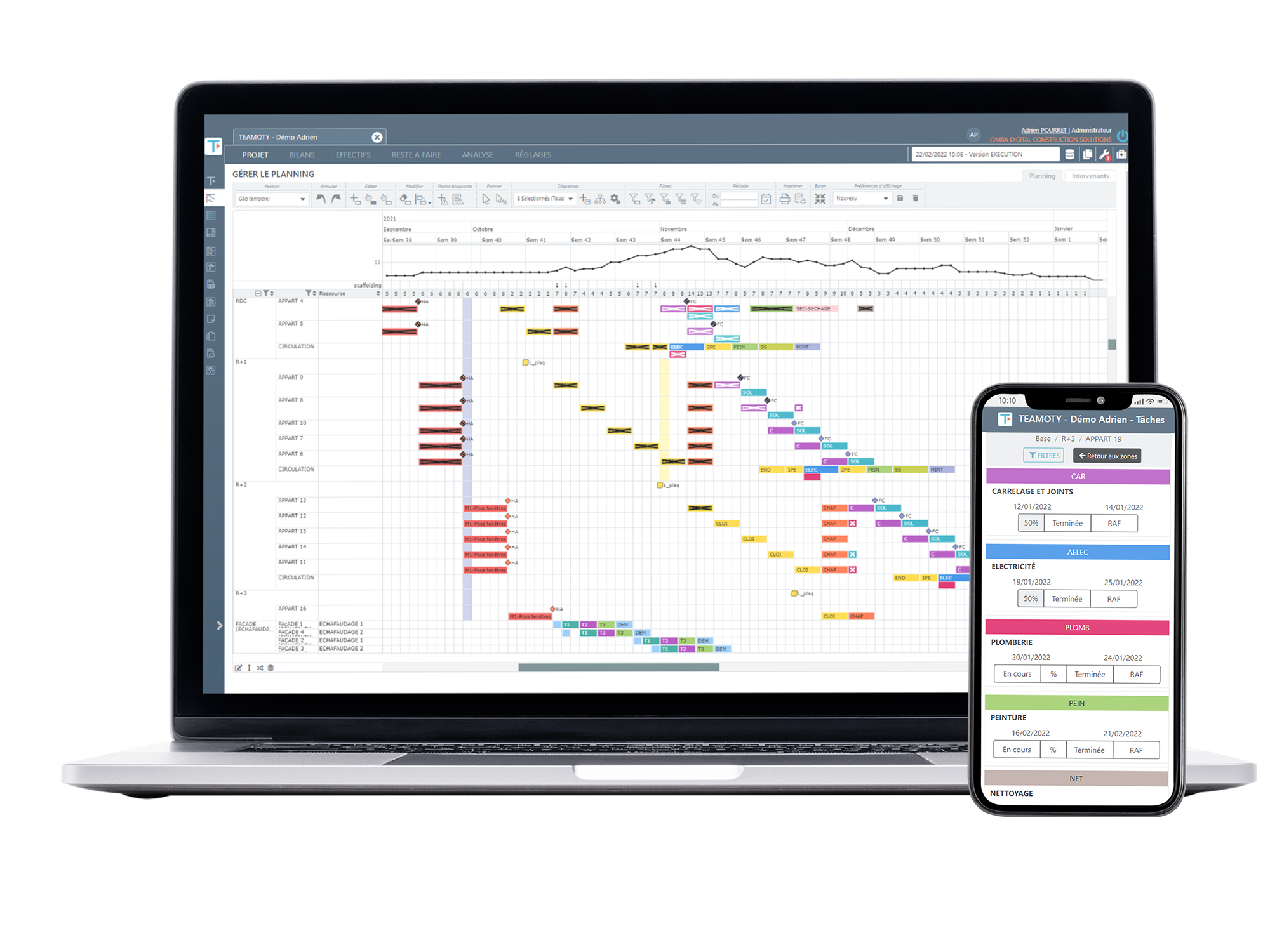 Teamoty Scheduling
Create and manage your site schedule. Coordinate the construction site's players and improve the communication to secure the project deadlines.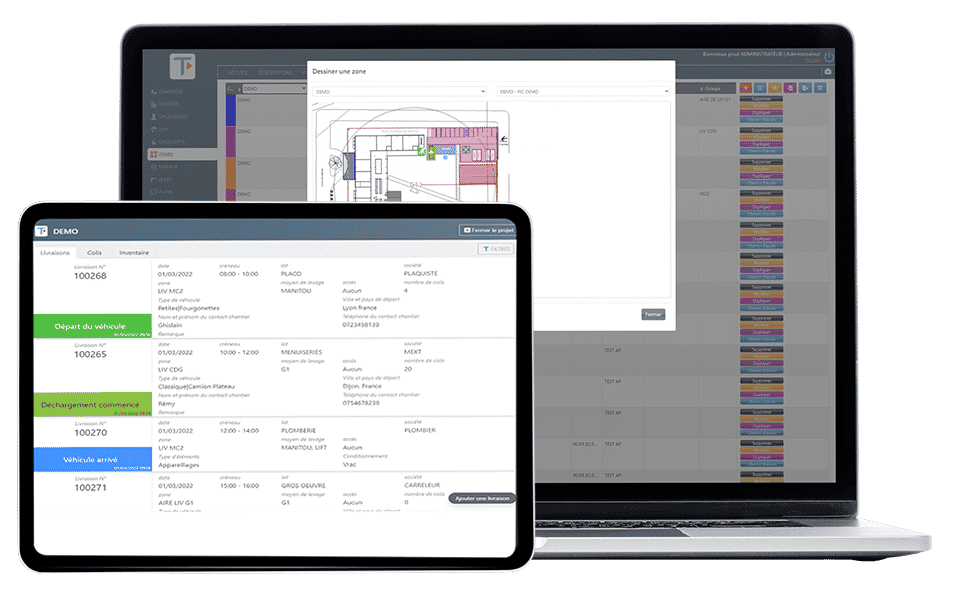 Teamoty Logistics
Coordinate all deliveries on site and fill the 'prorata account' thanks to the automatic billing management of lifting means.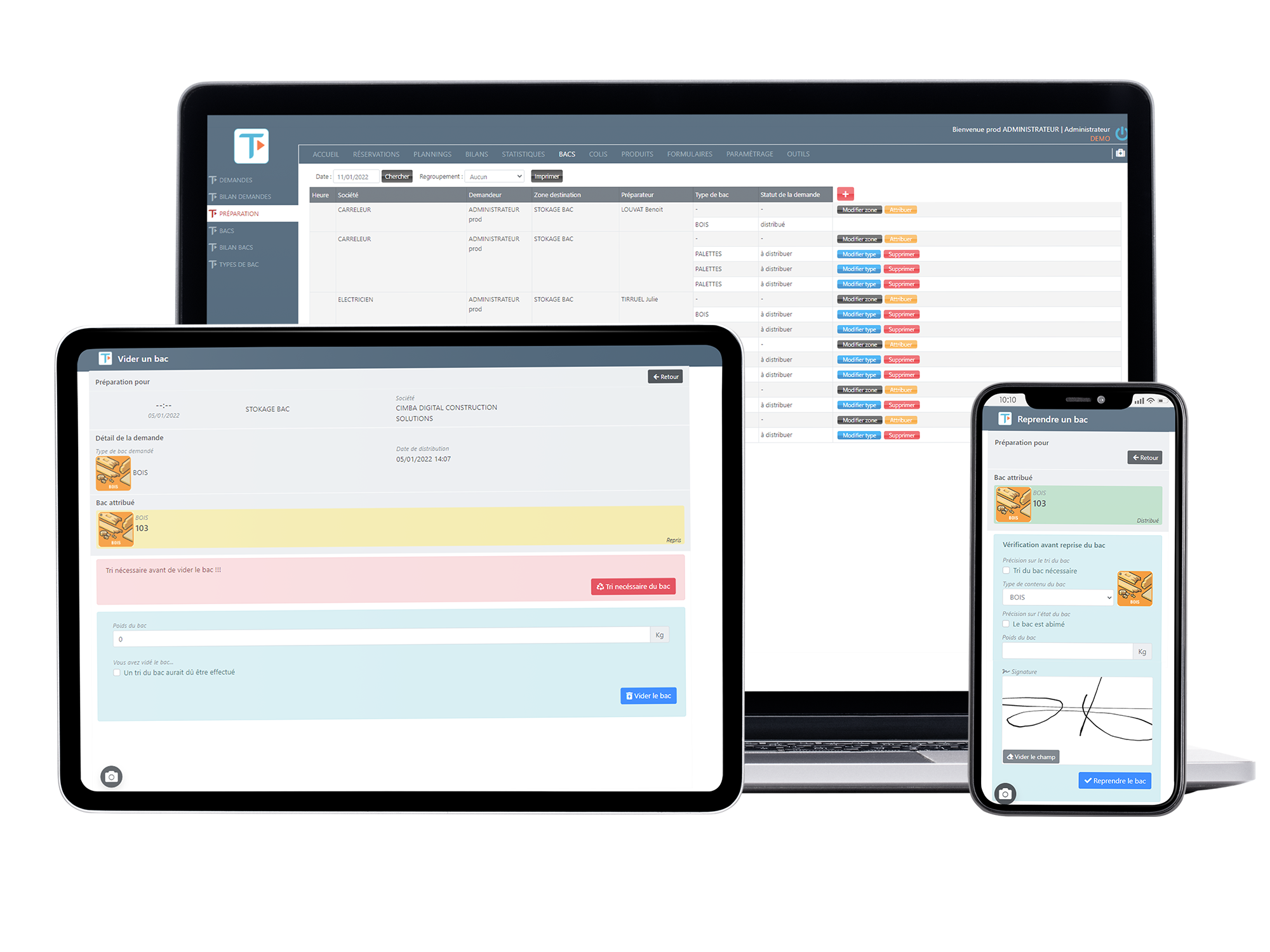 Teamoty Recycle
Organize waste collection and sorting on the 7 sectors for all the project's collaborators.
Discover all the interviews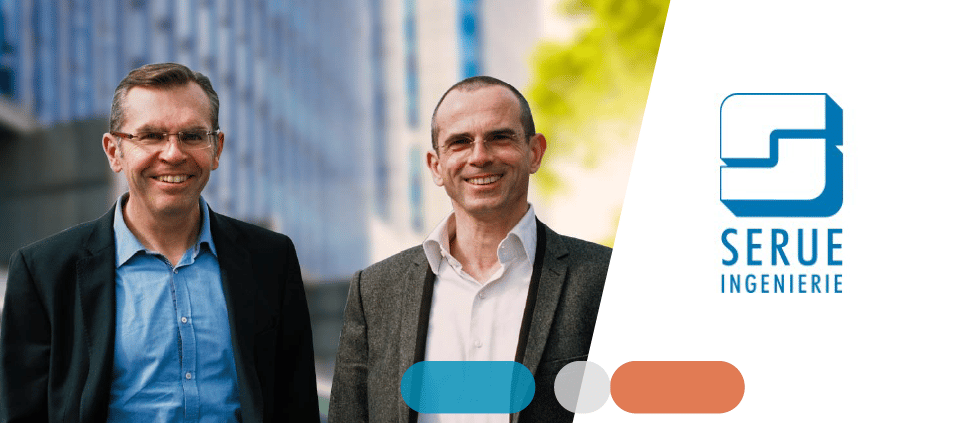 Teamoty allowed us to consider the idea of Lean Construction just like we had imagined it when the adventure first started.
Martial Deboeuf,
CEO, Serue Ingenierie
You want to increase productivity and improve the performance of your sites?